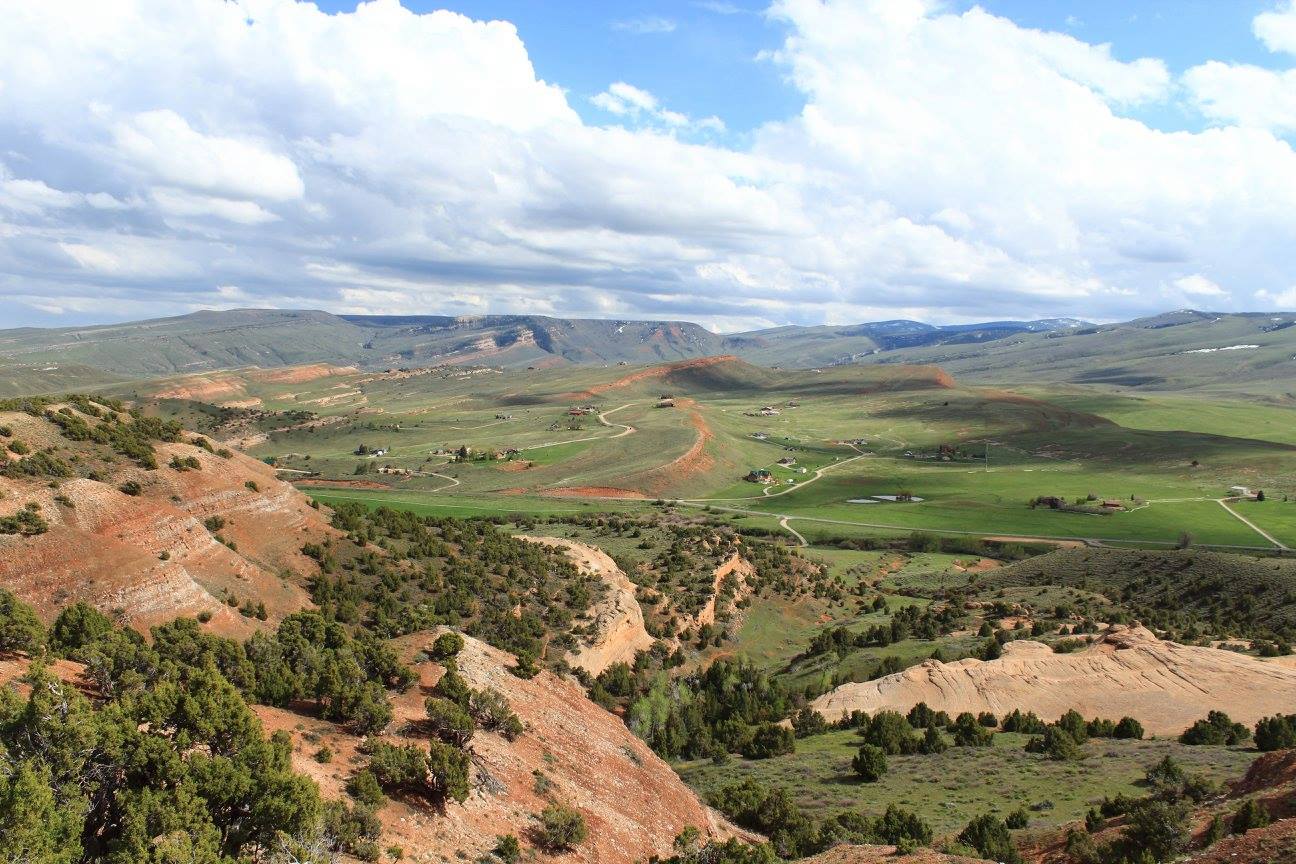 The City of Lander, Wyoming
Lander, Wyoming, is a city located in west-central Wyoming, USA. Situated on the Popo Agie River and east of the Wind River Range, Lander boasts stunning landscapes, outdoor recreation opportunities, and a taste of the Old West [3]. With its rich history and natural beauty, Lander attracts visitors from near and far.
The area that is now Lander was settled in the 1870s around Forts Augur and Brown and was named after Colonel F.W. Lander [1]. It serves as the county seat of Fremont County and has a population of approximately 7,487 people, according to the 2010 census [2]. The city sits at an elevation of 5,360 feet (1,634 meters) [1]. Lander's favorable location makes it a hub for outdoor enthusiasts, offering activities such as hiking, rock climbing, fishing, and more [3].
Lander is surrounded by breathtaking landscapes and natural wonders. The Wind River Range to the west and the Popo Agie Wilderness to the south provide opportunities for exploration and adventure [3]. The Lander Trail, a historic route used by pioneers, brought travelers through this area, leaving a significant historical legacy [5]. The city embraces its Wild West heritage, and visitors can experience the Old West charm by exploring the Lander Downtown Historic District, which includes notable buildings such as the Noble Hotel, the grand Theatre, and the Stockgrower's Bar [8].
Lander's economy is supported by various industries, with tourism playing a significant role [6]. The city is known as a tourism center, offering several guest ranches and attracting visitors with its scenic beauty and outdoor activities [2]. Sinks Canyon State Park, located nearby, showcases a unique natural phenomenon where the river disappears under the rock [7]. Whether it's enjoying a delicious meal at one of the local dining establishments or immersing oneself in nature at the numerous parks, trails, and wilderness areas, Lander provides ample opportunities for relaxation and enjoyment [7].
The community of Lander prides itself on its close-knit feel and welcoming atmosphere. Residents and visitors alike appreciate the small-town charm and the sense of community spirit that pervades the area [6]. Lander offers a range of amenities, including local shops, restaurants, and cultural attractions, ensuring that there is always something to explore and enjoy [7].
In summary, Lander, Wyoming, is a city that combines natural beauty, outdoor adventure, and a touch of the Old West. With its scenic landscapes, outdoor recreation opportunities, and historical significance, Lander has become a sought-after destination for visitors seeking an authentic Wyoming experience. Whether it's exploring the historic downtown district, embarking on outdoor adventures, or simply enjoying the welcoming community, Lander offers something for everyone.
---
[1] "Lander, city, seat (1884) of Fremont county, west-central Wyoming, U.S., on the Popo Agie River, east of the Wind River Range, at an elevation of 5,360 feet (1,634 metres). Part of the traditional territory of the Shoshone people, the area was settled in the 1870s around Forts Augur and Brown and named for Colonel F.W. Lander." URL: https://www.britannica.com/place/Lander-Wyoming
[2] "Lander is a city in Wyoming, United States, and the county seat of Fremont County. It is in central Wyoming, along the Middle Fork of the Popo Agie River, just south of the Wind River Indian Reservation. It is a tourism center with several nearby guest ranches. Its population was 7,487 at the 2010 census ." URL: https://en.wikipedia.org/wiki/Lander,_Wyoming
[3] "Lander, Wyoming offers stunning landscapes, outdoor recreation, and unique cultural experiences. Visit for hiking, rock climbing, and a taste of the Old West. Travel News and Resources" URL: https://windriver.org/destinations/lander/
[4] "Lander is a city in Wyoming in the United States. It is the county seat of Freemont County. According to the 2020 census, Lander has 7,546 people. References" URL: https://simple.wikipedia.org/wiki/Lander,_Wyoming
[5] "Nov 8, 2014 · Estimates of trail traffic are difficult to confirm, but the standard wisdom is that more than 100,000 people traveled on the Lander Trail. During peak years, such as 1859, the road may have been used by as many as 13,000 people, and during the Civil War, it became a favored option." URL: https://www.wyohistory.org/encyclopedia/lander-trail-national-road-building-comes-wyoming
[6] "May 28, 2022 · Lander is located at 42°49′59″N 108°43′57″W (42.833035, −108.732633). The city has a total area of 4.67 square miles, all of it land. Lander's economy is based on an array of industries and like Wyoming as a whole is supported by substantial tourism. The estimated population of Lander is 7,555, as of 2019." URL: https://isolatedtraveller.com/10-interesting-facts-about-lander-wyoming/
[7] "Aug 6, 2018 · Whether you're looking for a great breakfast, hearty lunch, delicious dinner, or just a beer at the end of the day, Lander has plenty of places to sit and dine. All around Lander, you'll find parks, trails, and wilderness. Sinks Canyon State Park shows off a unique natural phenomenon where the river actually disappears under the rock." URL: https://www.onlyinyourstate.com/wyoming/lander-wyoming-wy/
[8] "May 5, 1987. The Lander Downtown Historic District comprises the commercial core of Lander, Wyoming. The district includes 16 buildings listed as contributing to the historic district, including a series of commercial buildings, the Noble Hotel, the grand Theatre and the Stockgrower's Bar." URL: https://en.wikipedia.org/wiki/Lander_Downtown_Historic_District